Premiering this October! Three local breweries have collaborated with Northern Ocean Habitat on a autumn ale which its proceeds will go towards the next (21st) home build! Visit these participating breweries and select Spirits store locations to try The House that Beer Built! Read about the collaboration in this Asbury Park Press article by clicking HERE
Last Wave Brewing 601 Bay Ave, Point Pleasant Beach, NJ 08742 https://www.lastwavebrewing.com/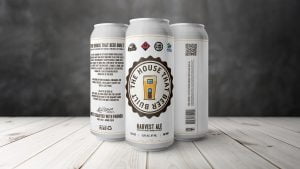 Icarus Brewing 1790 Swarthmore Ave unit 3 lot 2, Lakewood, NJ 08701 https://icarusbrewing.square.site/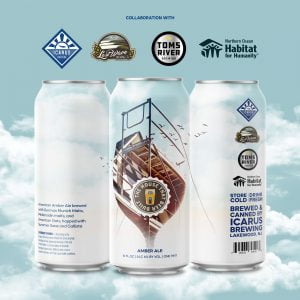 Toms River Brewing 1540 NJ-37, Toms River, NJ 08755 https://tomsriverbrewing.com/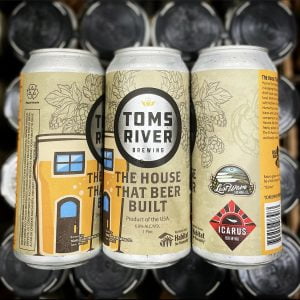 The Rat Radio did a Brew Crawl Road Trip! Check out the tour HERE!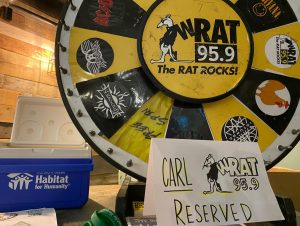 Interactive Map of the distribution list. Select a brewery to see where their House that Beer Built is sold and also see the list below:
How it works: Click the square in the corner right to select which brewery location list you'd like to see. When selecting individual locations, click on the red arrow for directions.

Try The House that Beer Built on tap or buy a four-pack at each participating brewery's location. You can also purchase at select liquor stores, restaurants and bars. See the below distribution list for each brewery:
Last Wave Brewing:
Restaurants:
Black Eyed Susan's – Long Beach Island
Blend Bar & Bistro – Hamilton
Whitechapel Projects – Long Branch
Liquor Stores:
Bottle Republic – Somerset
Bottles By Sickles – Red Bank
Bourbon St. Wine & Spirits – Lebanon Twp.
Buy Rite of Hopewell
Buy Rite of Jersey City
Buy Rite of Ventnor
Buy Rite of Yardville
Edwin's Wine & Spirits – Branchburg
Farmingdale Liquors
Forked River Wine & Spirits
Joe Canal's – Egg Harbor Township
NJ Wine Gallery – Brick
Salt Water Market – Asbury Park
Spirits Unlimited – Point Boro
Spirits Unlimited – Berkley
Spirits Unlimited Crossroads – Toms River
Spirits Unlimited – Fischer Blvd (Toms River)
Spirits Unlimited – Lacey Twp
Spirits Unlimited – Point Pleasant Beach
The Wine Shoppe – Brick
Wanamassa Liquors – Ocean Twp
Wine Outlet – Brick
Wine Outlet – Manasquan
Wine Outlet – Route 35 (Wall Twp)
Wine World – Brick
Icarus Brewing:
Taphouse 15: 75 NJ-15, Wharton, NJ 07885
The Landing 311 Amwell Rd, Hillsborough Township, NJ 08844
Tapastre 1 W High St, Somerville, NJ 08876
The Beer Spot and Grill 2027 Lemoine Ave, Fort Lee, NJ 07024
Winberies 1 Palmer Square, Princeton, NJ 08542
Court Jester 16 E Main St, Freehold, NJ 07728
Cinder Bar Cross Keys 410 Berlin – Cross Keys Rd, Williamstown, NJ 08094
Paragon Tap and Table 77 Central Ave, Clark, NJ 07066
Toms River Brewing:
Spirits Crossroads
Jackson Wine and Spirits
Monaghan's
EZ Liquors Toms River
Spirits Ortley Seaside Heights
Spirits BJs 941 NJ 37 W
Anthony's Toms River
Spirits Xpress
Spirits Bayville North
Super Buy Rite Toms River
Spirit 1426 RT 9
Spirits Lacey Road Forked River
Forked River Wine & Spirits Lanoka Harbor
Spirits Bayville South
Spirits Fischer Blvd
Spirits Pt. Pleasant
Ridgeway Liquors Manchester Twp.
Wine Academy Superstores Lakewood
Spirits Brick Blvd.
Super Buy Rite Silverton
Spirits Manahawkin
World Wine Whiting
Buy Rite Toms River 1311 NJ-37
Meyer's Liquor Outlet Barnegat
Lenape Buy Rite Brick
Buy Rite Brick
Wine Shoppe Brick