22nd Home Dedication
Diana and her daughters cut the ribbon on their new home during their home dedication on Monday, May 22nd. In attendance was Habitat staff, volunteers, and home sponsors. Additionally, Jessica Rohr, the Director of Public Affairs and Outreach for Congressman Christopher H. Smith, Manchester Council President, Roxanne Conniff, and Manchester Council Vice President, James Vaccarro. The family's smiles shined bright and their laughter filled the air as they were handed the key to unlock the next chapter of their lives.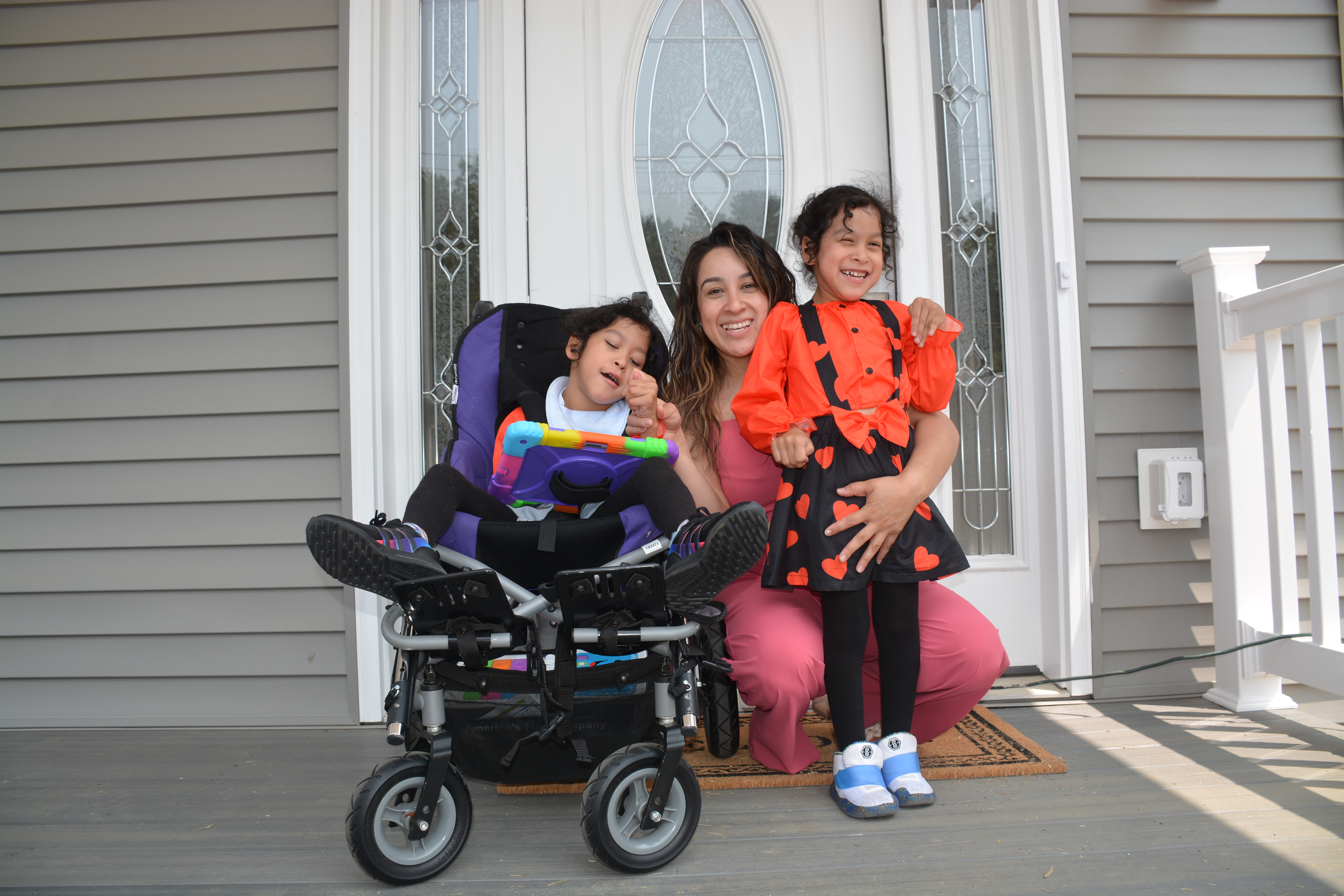 This space will be both my daughters' safe haven, a place they will belong and be able to freely navigate. A place adapted to their needs Today we get to share the joy of standing in front of our own home. They say it takes a village, and thank you Habitat for being my village. - Diana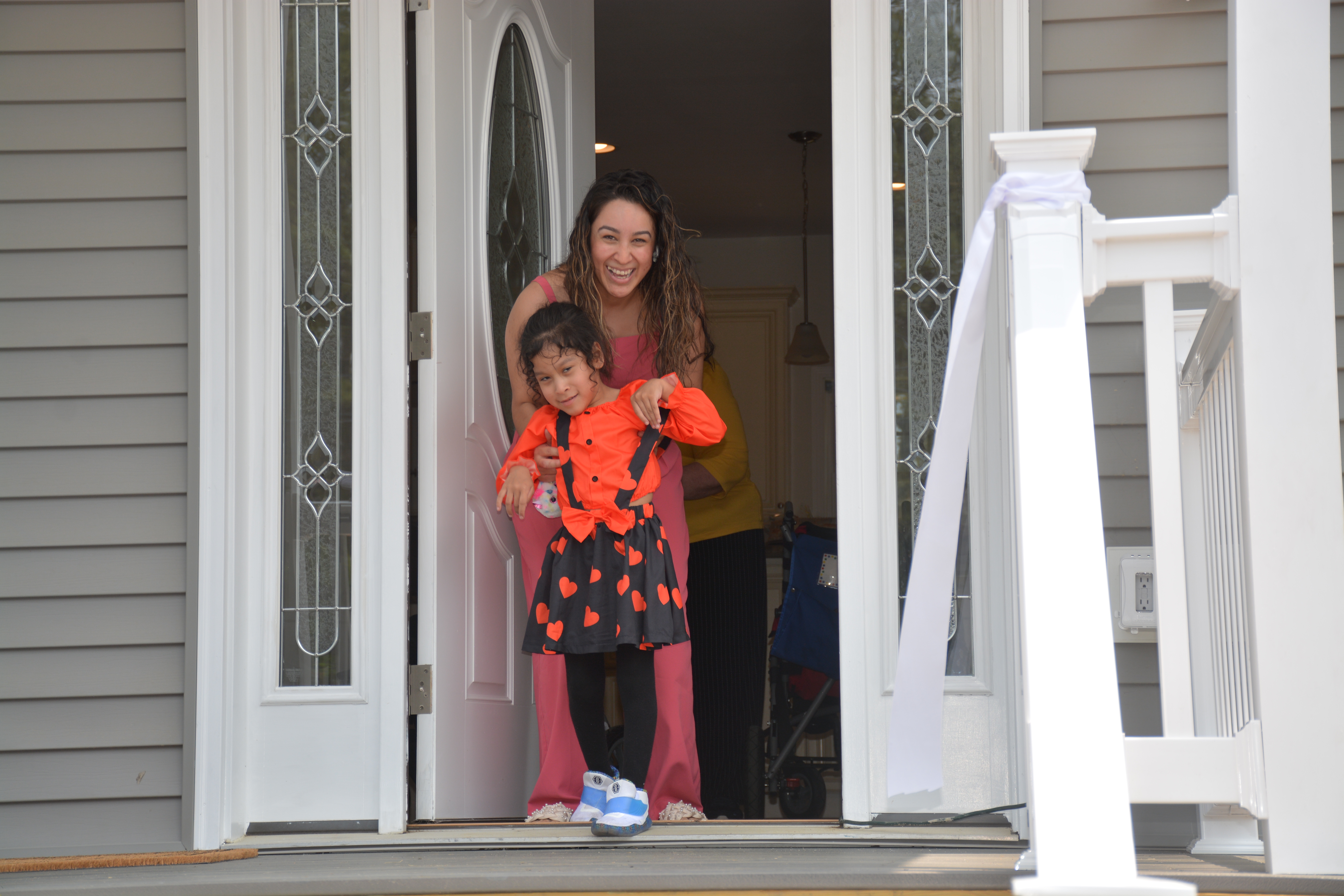 This home build was very unique, in that it was Northern Ocean Habitat's first experience with a modular home, which was donated by Bob and Maggie Hemmer. The home traveled almost 30 miles from its original location in Normandy Beach, to a private family donation lot in Manchester over the course of a few weeks. Motion City Media donated their time and equipment to document this process through drone footage, producing a spectacular time lapse video.
Diana is a single mother who works part time at a Chiropractor's office and full time caring for her twin daughters who were diagnosed with Spastic Quadriplegic Cerebral Palsy at 18 months of age. One child has the inability to speak, and the other has the inability to walk. The family of three is living in an overcrowded apartment without wheelchair accessibility, creating significant living and transportation difficulties. 
The beautiful Manchester home suits the girls' needs and will be a breath of fresh air for the family, being more spacious than a typical Habitat home. A large ramp was installed, which will make it easier for transportation in and out of the home, and Diana has a large space to create a therapy room for her girls. Ariana and Adriana will be attending Whiting Elementary School in the fall.
Diana has shown what it truly means to be a Habitat homeowner. She began her sweat equity hours by volunteering at the Northern Ocean Habitat for Humanity ReStore, then diving into the construction process of her home, as well as attending and speaking at various events with grace. Her electrifying spirit and determination to be the provider of safety and stability for her family inspired the entire Habitat team.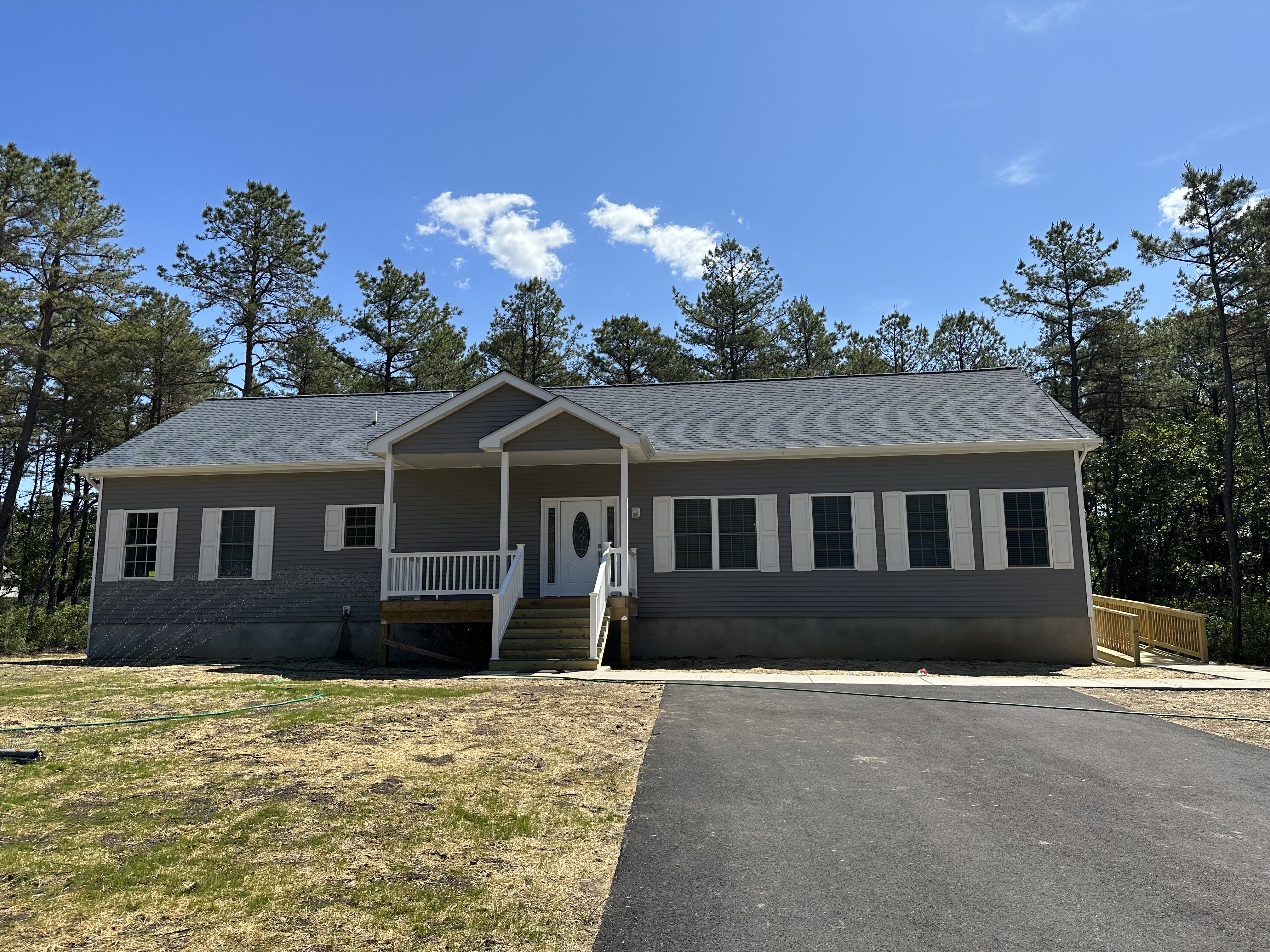 Thank you to our sponsors!
Northern Ocean Habitat for Humanity's 22nd home build sponsors who helped Diana and her daughters realize their dream of homeownership are: Air Duct Cleaning Solutions; All County Exteriors; Ben Franklin Plumbing; Carl's Fencing, Decking, and Home Improvements; Citta Foundation; Crossroads Realty; Falana HVAC, LLC; Ferguson; First Energy Foundation; Gorcey Family; Grenville Hotel & Restaurant; Hemmer Family; Kohl's Cares; Manasquan Bank; Motion City Media; Mr. Sparky Electric; New Jersey Natural Gas; OceanFirst Bank; TD Bank; Trenton Block & Hardscape Supply; Wells Fargo; Woodhaven Lumber & Millwork; Tom and Mike DeRiggi.