commUNITY getting together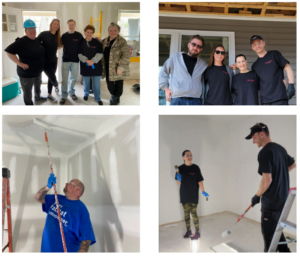 painting the 21st home
What a beautiful two days for the commUNITY to get together and paint our 21st home build in Manchester with one of our sponsors, Crossroads Realty, alongside of our family partner, John Monteforte and his father! Thank you to all Crossroads Realty employees who came out to bring us one step closer to finishing our 21st home!
Our friends at Crossroads realty will be out the following week for our Women Build week which is part of our Brush with Kindness program helping with partner organization 21 Plus.
2022 OceanFirst Foundation
10
Habitat Affiliate recipients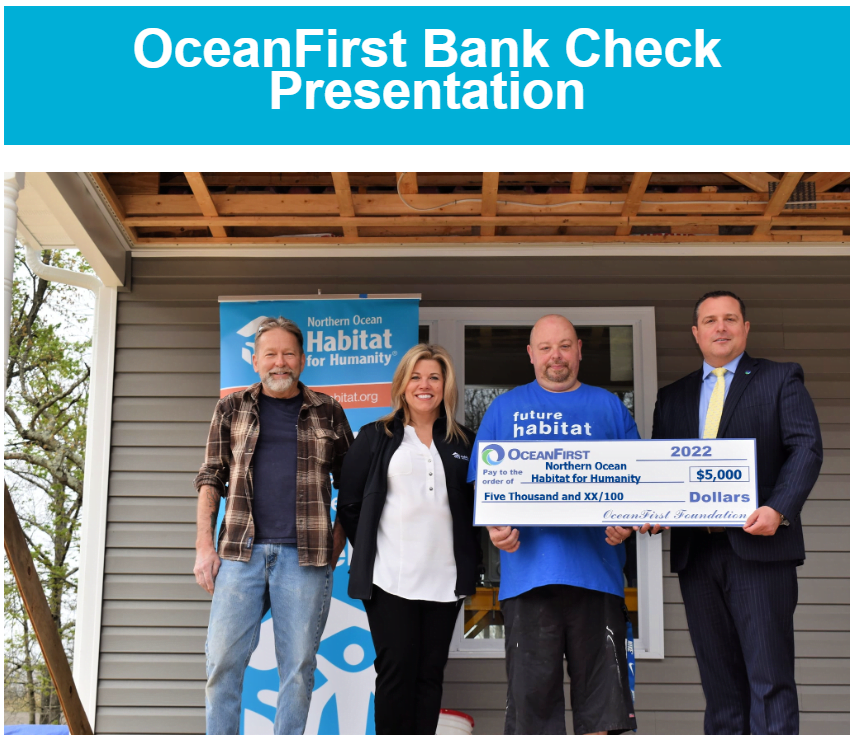 there's no place like home!
Thank you to the OceanFirst Foundation for their donation of $5,000 toward our 21st home build! The check presentation took place this past Tuesday at our home build location which was joined by Habitat staff, OceanFirst Bank Vice President and Commercial Lending Bobby Cook, Katherine Durante, Executive Director Kathy Durante, as well as our family partner, John.
OceanFirst Foundation also awarded grants to support the work of 9 other Habitat for Humanity chapters in the OceanFirst Bank footprint that provide families with safe, decent and affordable housing which included the following: Coastal Habitat for Humanity, Cumberland County Habitat for Humanity, Gloucester County Habitat for Humanity, Habitat for Humanity Cape May, Habitat for Humanity of Monmouth County, Habitat for Humanity Philadelphia, Habitat for Humanity of South Central New Jersey, Habitat for Humanity of Southern Ocean County, and Camden County Habitat for Humanity.