2023 Annual Walk to Build
POSTPONED TO:
Saturday, Sept. 30, 2023
9:00-11:00 am
Lavallette Boardwalk
(For GPS: Dover Ave, Lavallette; three streets down from Barnacle Bills)
Click here to register as a walk participant
Or email for the Walk Participant Registration Form at resourcedevelopment@nohfh.com. The completed form can be mailed to

Northern Ocean Habitat for Humanity, Attn: Anne Burr, 1620 Route 37 East, Toms River, NJ 08753.
help us fundraise to reach our goal
Join a team, create a team, or create a fundraising page as an individual.
step-by-step, board-by-board
  
Become a

Sponsor
Reach out to Laura Wagner Paolillo at resourcedevelopment@nohfh.com for more information about sponsorship opportunities.
How much is it to participate in the walk?
It's $20 per person for all ages.
Can I register in-person?
You can register in-person, but there may not be a guarantee you will get a shirt. We estimate how many walk participants through our pre-registration online.
How do I find where the walk will begin?
Put "Dover Ave, Lavallette, NJ" in your GPS. This is the beginning of Lavallette Boardwalk. For a landmark, it is three streets down from Barnacle Bills. If there is no parking at Dover Ave., you can park on the nearest street over. The streets that are names of NJ cities will be closer up the walk route.
What is the walk route and how long will it take?
The walk route is up the street side and walk back down the boardwalk with a total of just under 3 miles. However, anyone is free to turn around at any point and head back. For the full walk, it will take approximately an hour.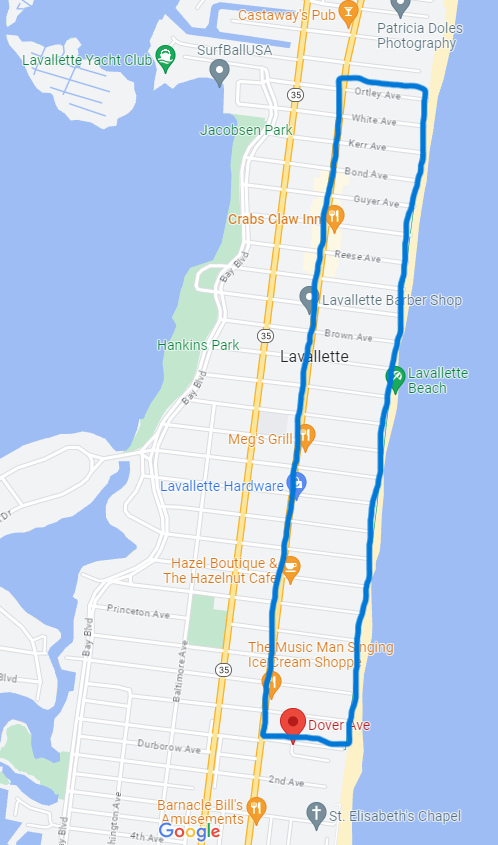 Are there any restrooms?
There are available restrooms at Crabs Claw on the sidewalk route back. 
Do I need to fundraise to attend the walk?
Fundraising is optional, but it is encouraged. Individual fundraising goal is set to $200. However, even raising $50 would make a big impact and adds up with all the walk participants! On the flipside, if you cannot attend the walk but would like to help fundraise, you can create a fundraising page.
Every step brings a family closer to

home